Features and Benefits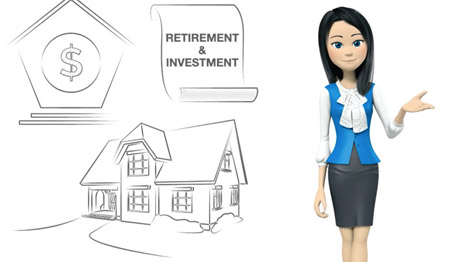 Innovative Client On Boarding
With the industries first avatar assisted on boarding module you will be able to streamline the information and document gathering. Simply send the module via email or have them come into your office for a unique estate planning experience.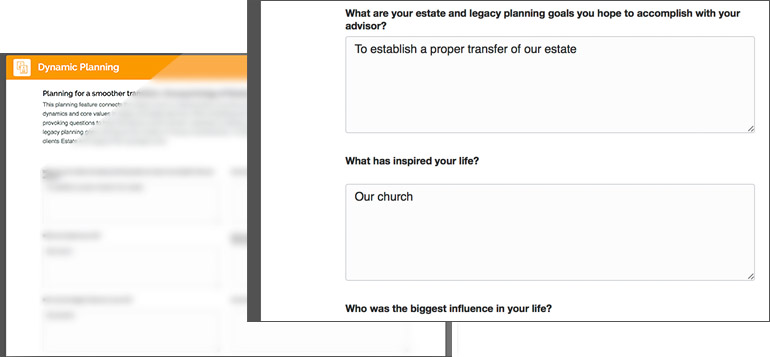 Family Dynamic Planning
Understand your clients at a different level. Our family dynamic planning module allows you to uncover possible issues in the transfer of an estate. Get granular with your clients by uncovering how children treat money to an aunt or uncle who may challenge an estate transfer.
A System of Organization, Understanding and Retrieval
With sections that provide more than just the documents. Yourefolio provides a system to easily navigate so that no one has to ever sort through multiple pages within a document. Imperative information is right at your fingertips just in case that moment arises or you simply need to review items within the estate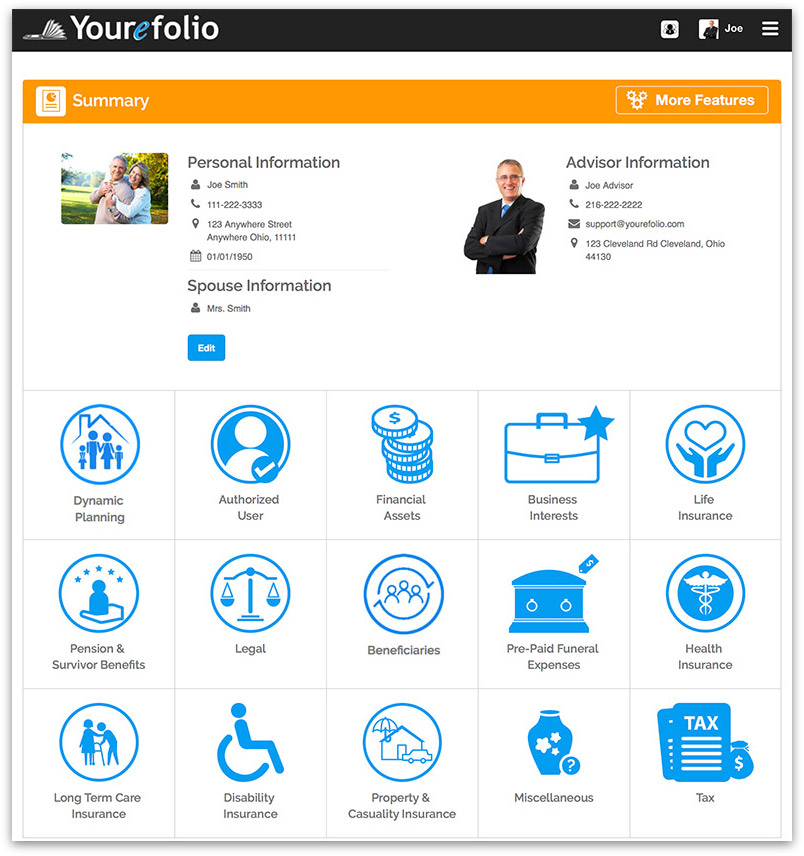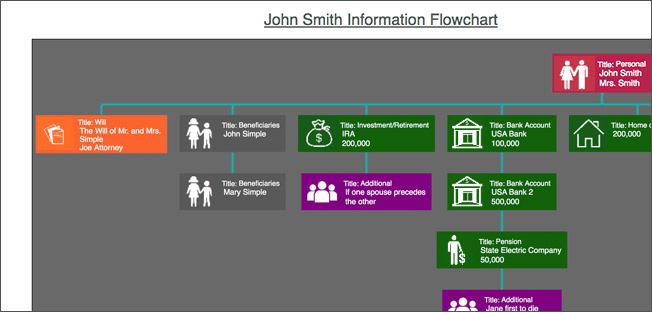 Drag and Drop Flow Charts
Need to present various scenarios, no problem with our drag and drop flowcharts. Move them around to create any scenario, print and present multiple scenarios side by side. Add boxes and delete with the click of a button.
Plan Design Summary
After everything is gathered and entered into the Yourefolio system, with the click of a button, bring it all together in this simple to understand Plan Design Summary. No matter how simple or complex an estate can be, our Plan Design Summary is guaranteed to be understood by your clients and their beneficiaries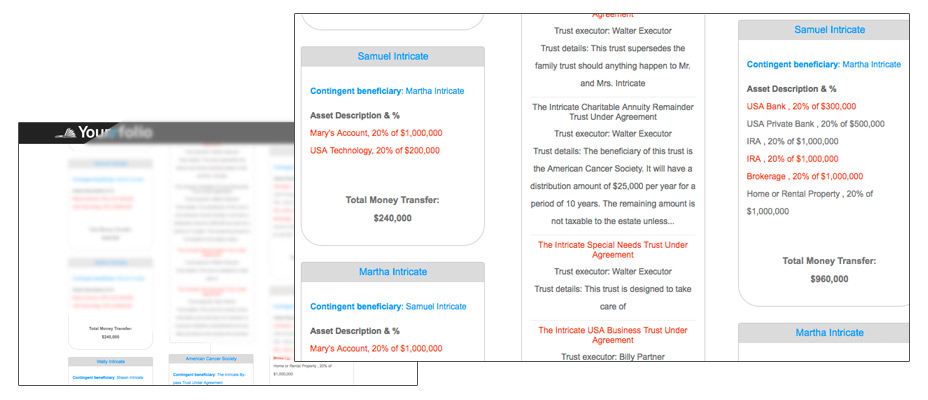 Quick Review with our Estate Plan Summary
With a click of a button, review all the items pertaining to that clients estate. Make sure items are still in place, uncover changes in their life and make updates with one query. The easiest way to quickly review any estate.
Ever have trouble funding a trust? We thought so. Our task manager can help you out with that. Provide document transmission, instructions and communication tracking all within the platform
With our proprietary algorithms we may just catch something you didn't. Yes, Federal and State tax notification thresholds will let you know if your client may have a tax issue which may require some additional planning. It looks at non capacitating issues too such as long term care and disability insurance
Let us help you with exceptional customer service. Need help building a profile, we will do it for you at no extra charge
Instant access to documents, information and instructions from a safe secure place. Share with anyone you identify and know that if there is anything you or your clients beneficiaries may need if that moment arises you have a place to go to at anytime
Pass on the memories and messages from generation to generation. Allow your clients to create emotion and strengthen relationships by allowing them to upload photos and videos and share messages through their very own flipbook
Our platform is equipped with various estate planning calculators to help present scenarios and options for the optimal estate planning understanding